Mining
Manufacturers in the mining industry have come to expect the best performing robotic solutions available globally.
Mexx Engineering® is one of the few robotics and automation companies in Australia. We are known for designing and manufacturing complete lines that are built to handle a range of functions from upstream processing, sorting and packing through to the end of line palletisation. 
Mexx Engineering® can streamline the mining industry using innovative and versatile systems such as:
The implementation of robotic automation within the mining industry offers incredible potential for improved safety, quality and productivity by enhancing process monitoring and control.
Robotics and automation have a significant role to play in enhancing the productivity and safety of mining operations; above and below ground. The purpose of robotics in mining is broad and include robotic dozing, excavation, haulage, robotic mapping and surveying, as well as explosives handling. Robots can provide a much-needed solution, from how materials are extracted and transported, to how sites are controlled and monitored.
Robots can have the ability to provide cost-effective services in environmental monitoring.
Their ability to map and monitor large spaces (underground, underwater, and from the air) will provide a new and cost-effective way to collect, move or lift heavy objects. Robots offer the means to work in hazardous environments improving safety for emergency service workers, in mining and mineral extraction and mine closure/decommissioning.
The increased use of robotic and automated technologies in the mining industry is made possible by cutting the cost of innovative products. All large mining companies are expected to expand their use of automation in the coming years as robotics technology continues to advance.
Robotic Weld Cell 
The Robotic Weld Cell, also known as MexxWeld, is movable by forklift via its integrated folk tines. Once in place and connected, it is ready for operation. This is within minutes of delivery. 
The Robotic Weld Cell has fully enclosed work areas which ensures safety. The internal weld curtains ensure operators are protected from weld arc on the 2nd bay. The doors are opened automatically ensuring maximum production output. The robot is always welding at a high production rate.
The Robotic Weld Cell have several variants of fixed and rotary tables with various configurations of:
RK-RD-K - Rotary Table (1200mm x 1800mm to 1400mm x 4000mm)
FX – Large Fixed Table (2100mm x 900mm) and
RD – Rotary Table (1800mm x 700mm)
KEY FEATURES OF A ROBOTIC WELD CELL:
Rotary axis coordinated with a welding robot
The system contains dedicated in feed table or cut pipe from 1m-3m
Notification light tower and alarm to notify the operator of the cell status and material outages.
Operator interface through Robot Teach Pendant.
System safety interlocked and guarded as per Australian and New Zealand Standards
The system contains fixed part loading locations for each of the parts to be welded
Dedicated trolley with automatic locating points for finished products
MexxWeld Cell (RD-RD-K 2600)
MexxWeld Cell (RD-RD-K 1520)
MexxWeld Cell (FX-RD)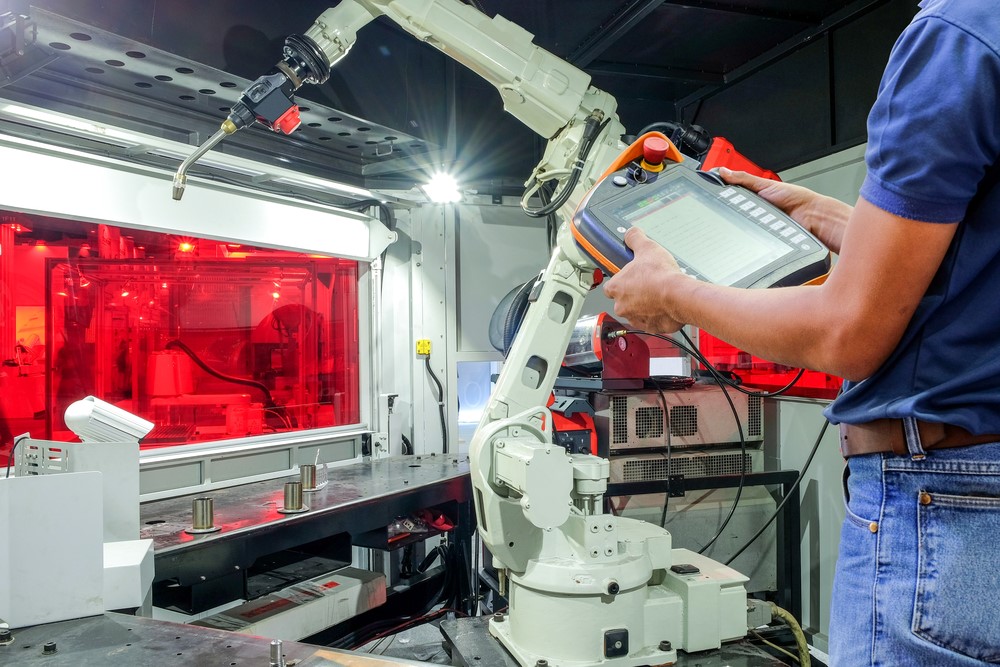 Robotic Painting Booth
The Robotic Paint Booth is a complete painting facility. The robotic system can monitor and control the paint consistency and spray area. A fully automated product handling system manages the product through all painting, handling, and baking process.
A Robotic Painting System is capable of increasing finishing quality, whilst delivering higher production speeds and productivity. It is easy to install and program, and the robots deliver the same high-quality finish time after time without issues such as operators becoming tired or repetitive motion injuries. 
KEY FEATURES OF A ROBOTIC PAINT BOOTH SYSTEM
ABB Robot
Integrated bake oven
Custom spray booth with dry medium air filtration
Temperature controlled paint booth to maintain consistent paint environment all year round
The integrated automatic indexing system
Notification light tower and alarm to notify the operator of the cell status and material outages.
Operator interface through HMI
System safety interlocked and guarded as per Australian and New Zealand Standards
Vision System
The Vision System checks the orientation and quality of a product. It inspects the product for damage and determines how to handle it. A dedicated feeding system that automatically spaces the product can be added as an option.
KEY FEATURES OF THE VISION SYSTEM:
5" touch screen for operation and production information
20" Display and roller trackball for camera system control and setup
Light tower for status indication
PLC Controlled - Independent floor mounted frame for stability
Central control via HMI
System safety interlocked and guarded as per Australian and New Zealand Standards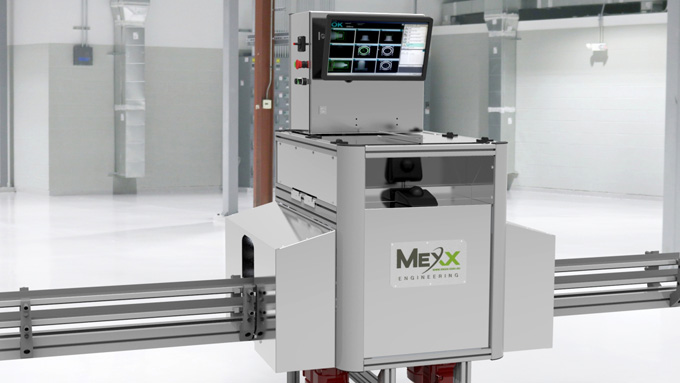 Vision System (Aluminium)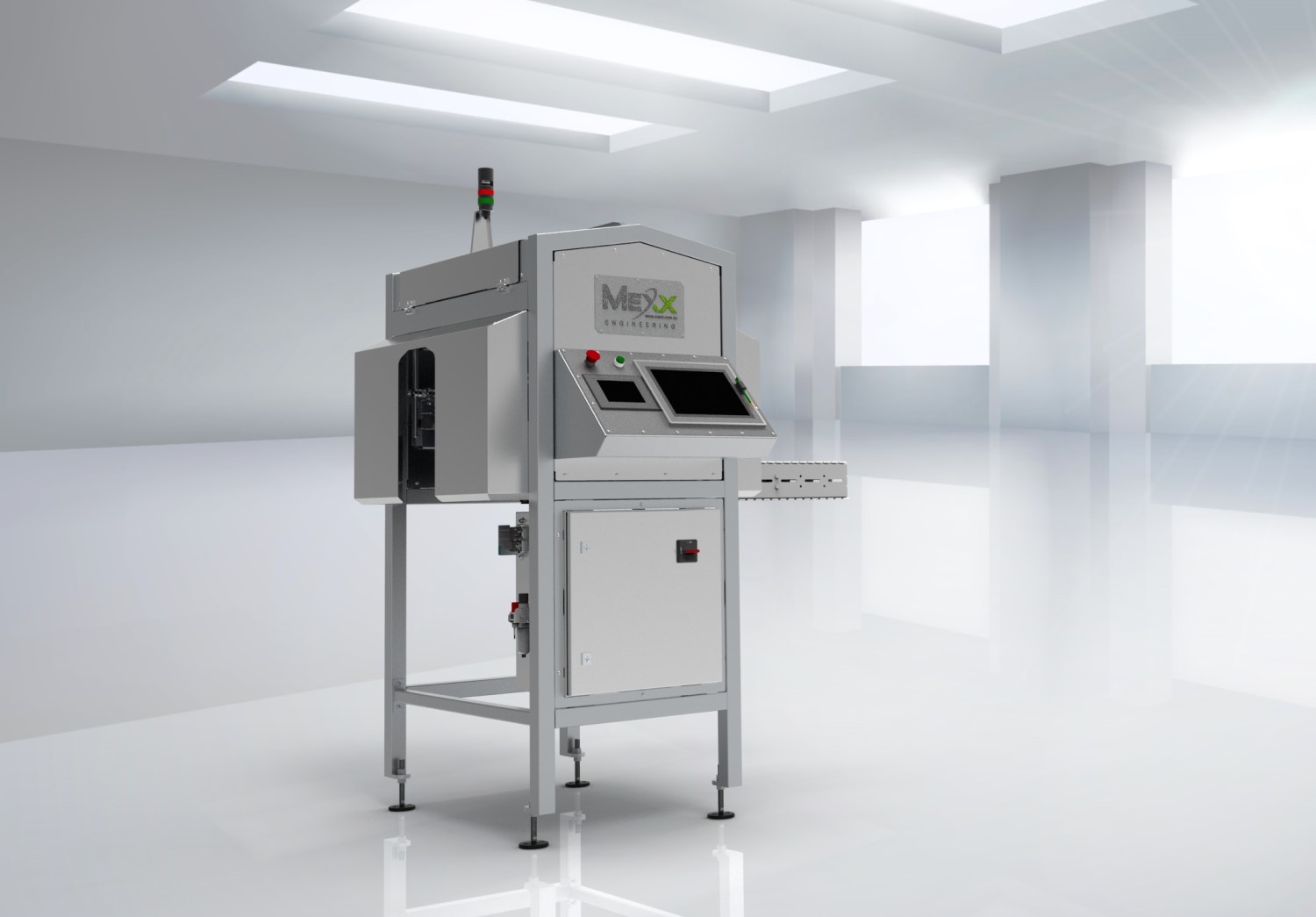 Vision System (Stainless Steel)
---