---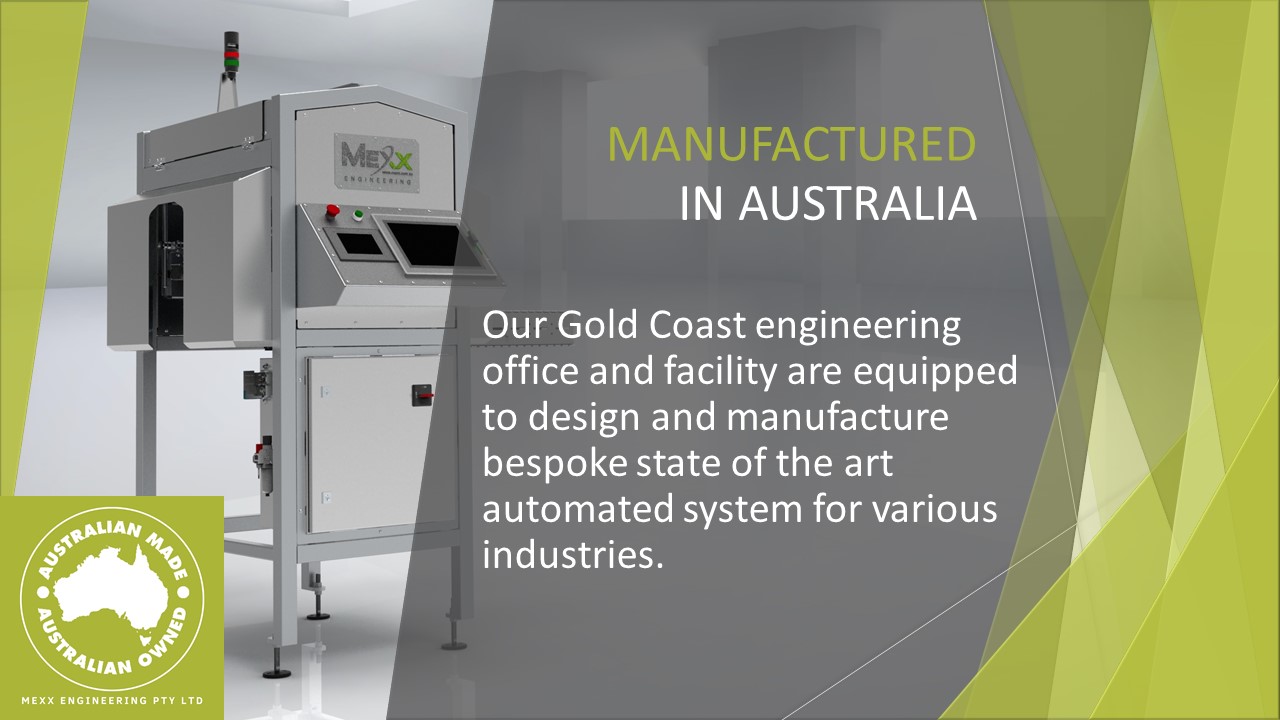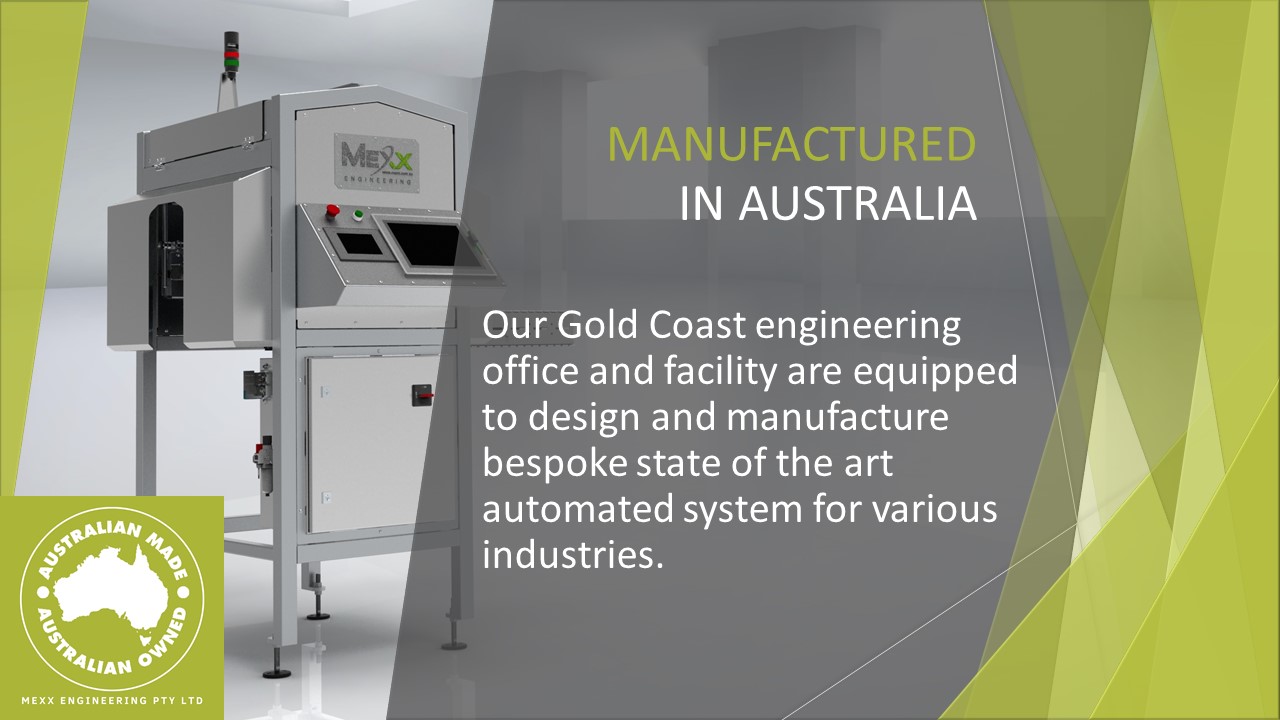 About
Mexx Engineering®
Mexx Engineering® a manufacturer of bespoke robotic assembly systems and advanced manufacturing lines.
We are committed to improving the manufacturing processes through the use of our Integrated Management System that is ISO9001, ISO45001 and AS9100 compliant. 
We understand that automation is the future of the manufacturing and defence industry. We aim to enhance its manufacturing processes, increase productivity, mitigate risks and hazards, reduce energy use, and cut waste generation.
Our head office and manufacturing facility are located at Unit1 and 2 of 28 Harrington Street Arundel in the robust city of Gold Coast.
View testimonials and special mentions here.
About Mexx Engineering ®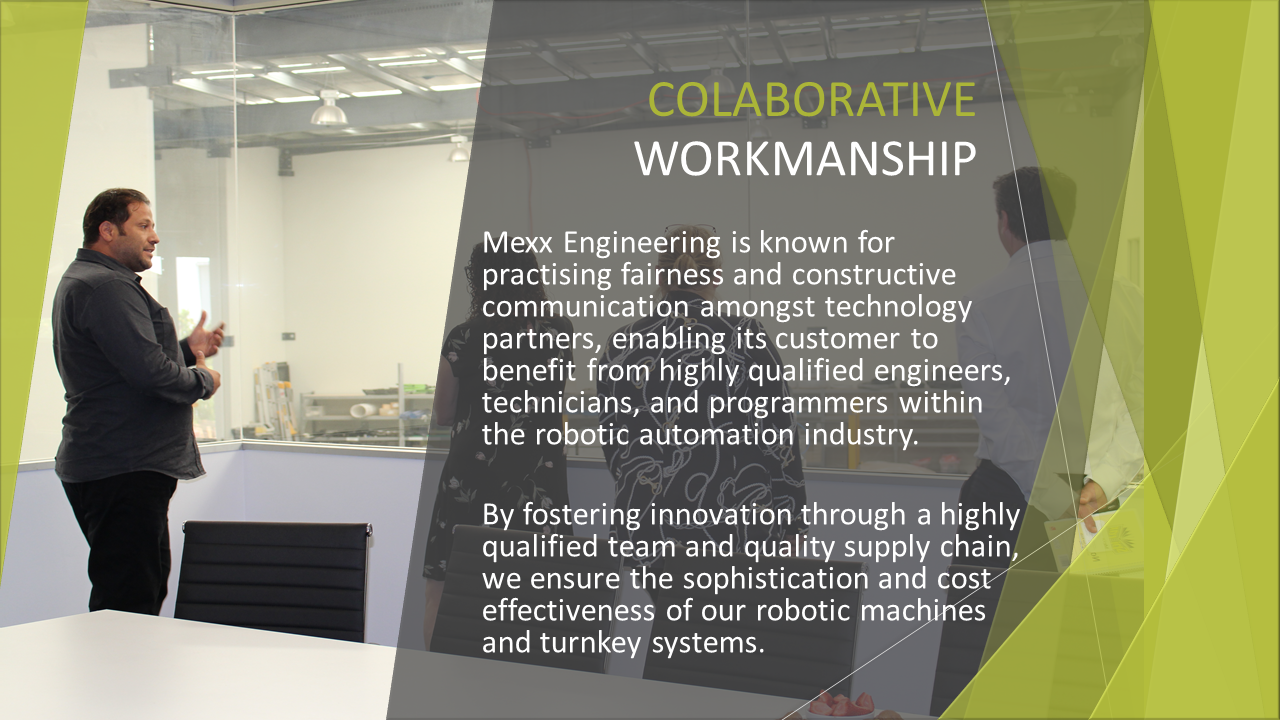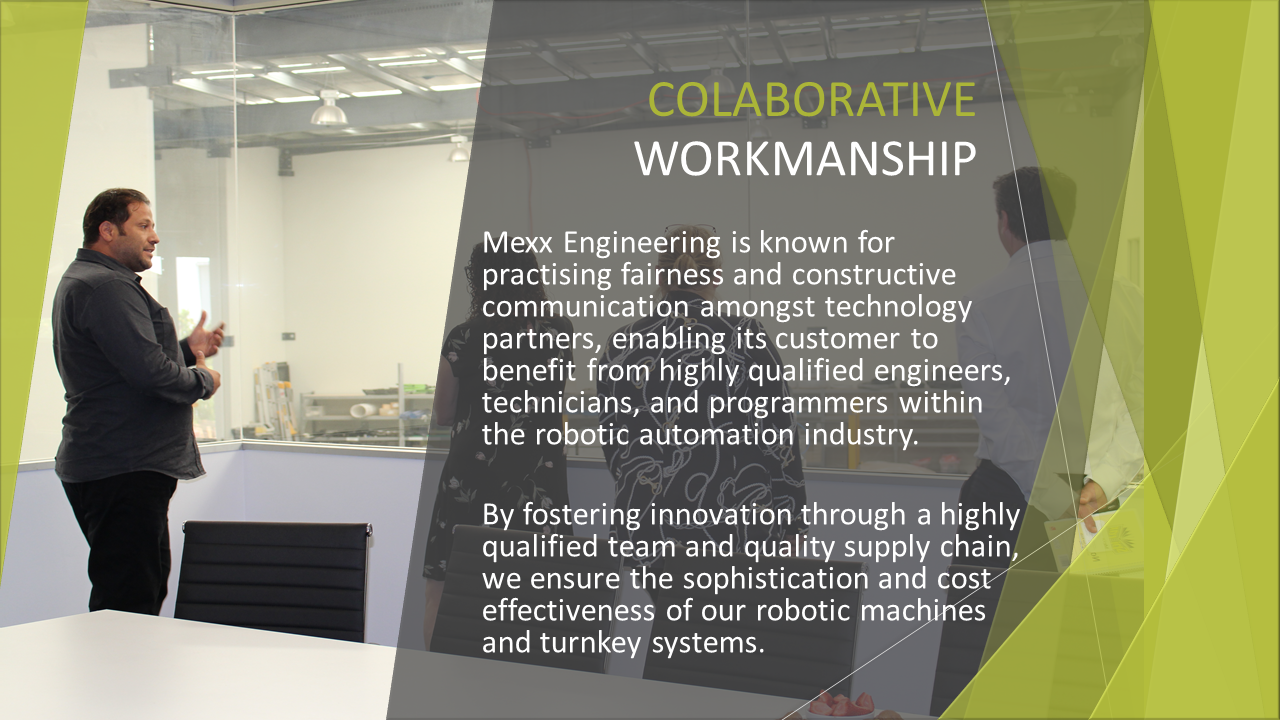 Benefits of investing in
automated systems
Many companies are investing in automated robotic systems because it conserves money, time and resources. It also increases productivity and product quality. Robots handle tasks with precision and accuracy, making fewer mistakes. It can perform repetitive tasks 24 hours a day. There are fewer accidents because most of the risks and hazards are avoided, and waste is effectively reduced. Therefore, making the production floor safer for human interaction. 
Robotic Automation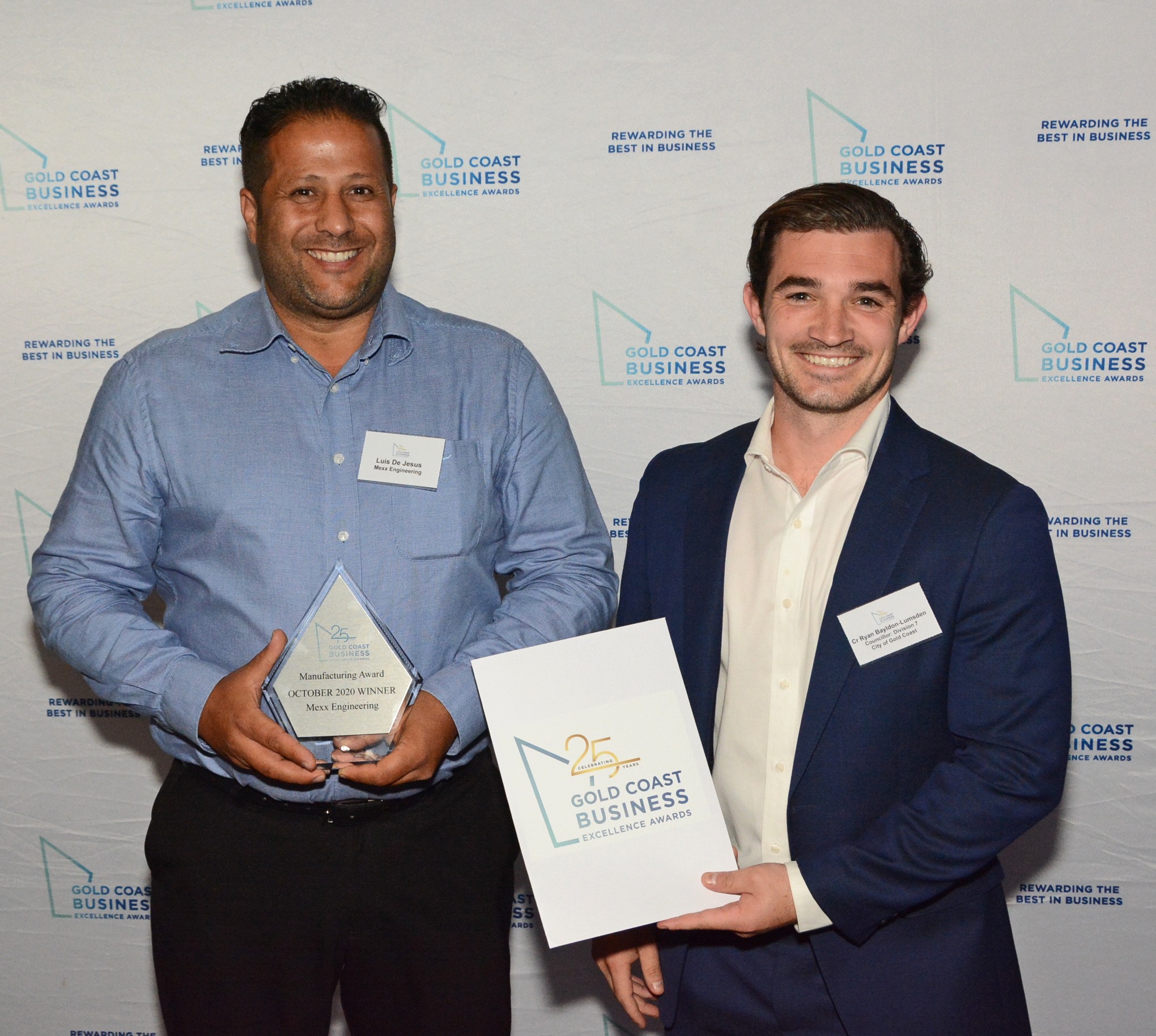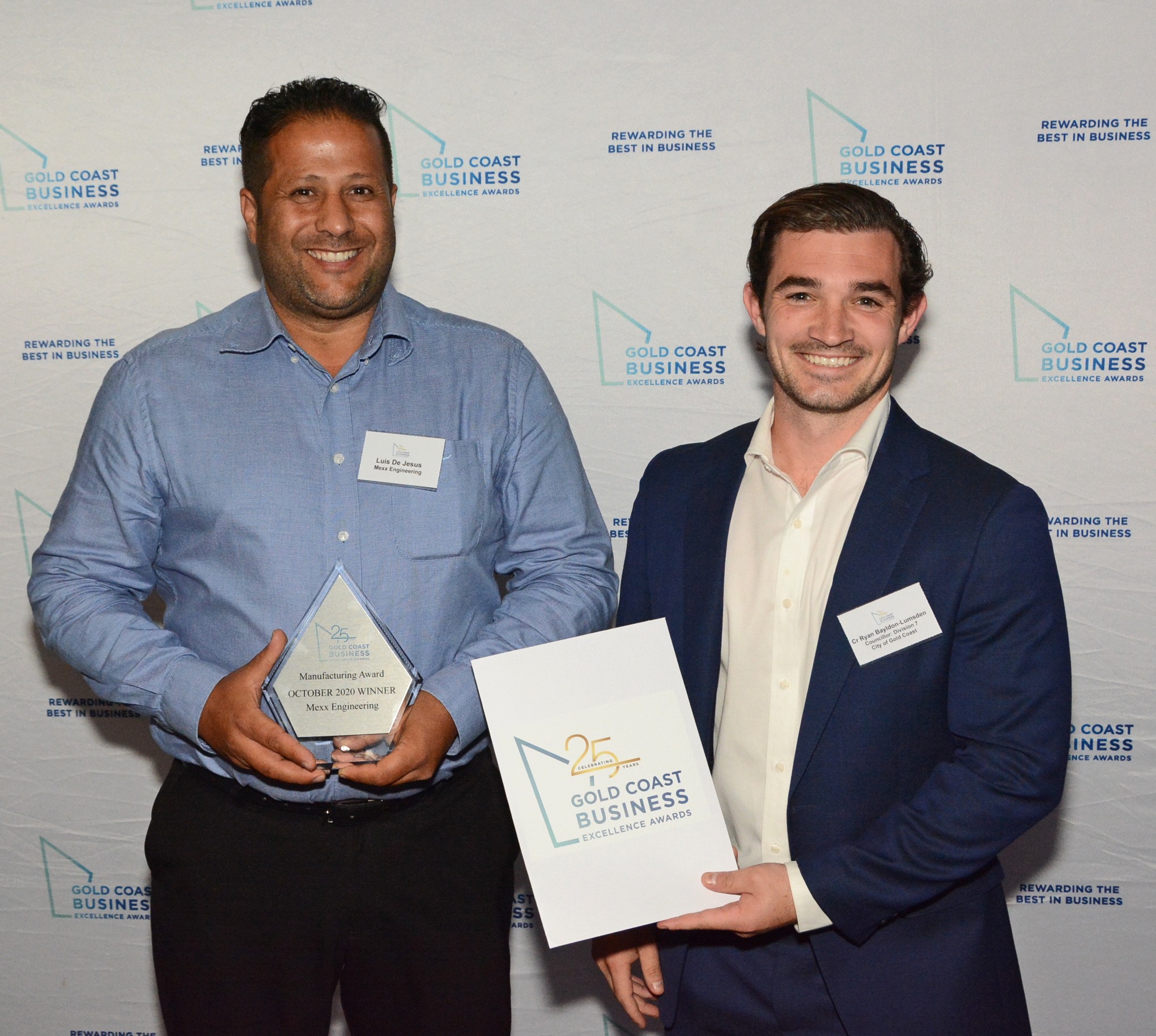 Awards &
Recognition
Mexx Engineering® is a recipient of multiple awards and recognitions. 
Awards & Recognitions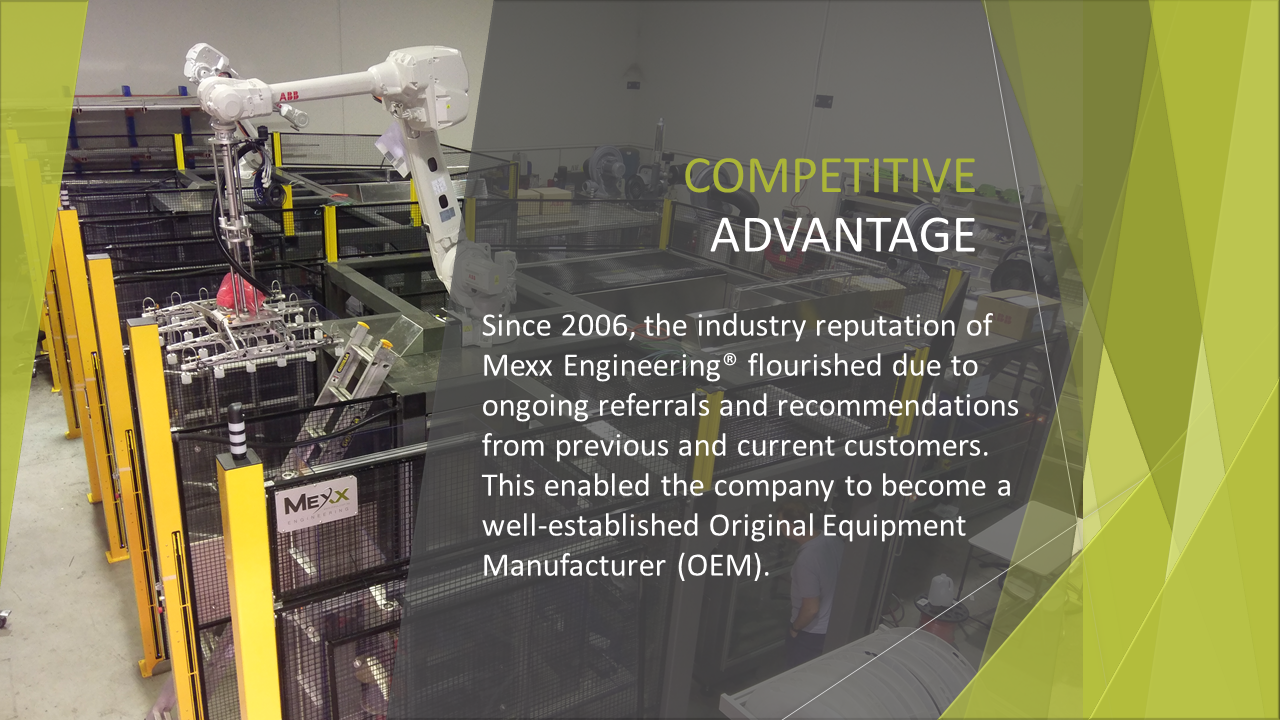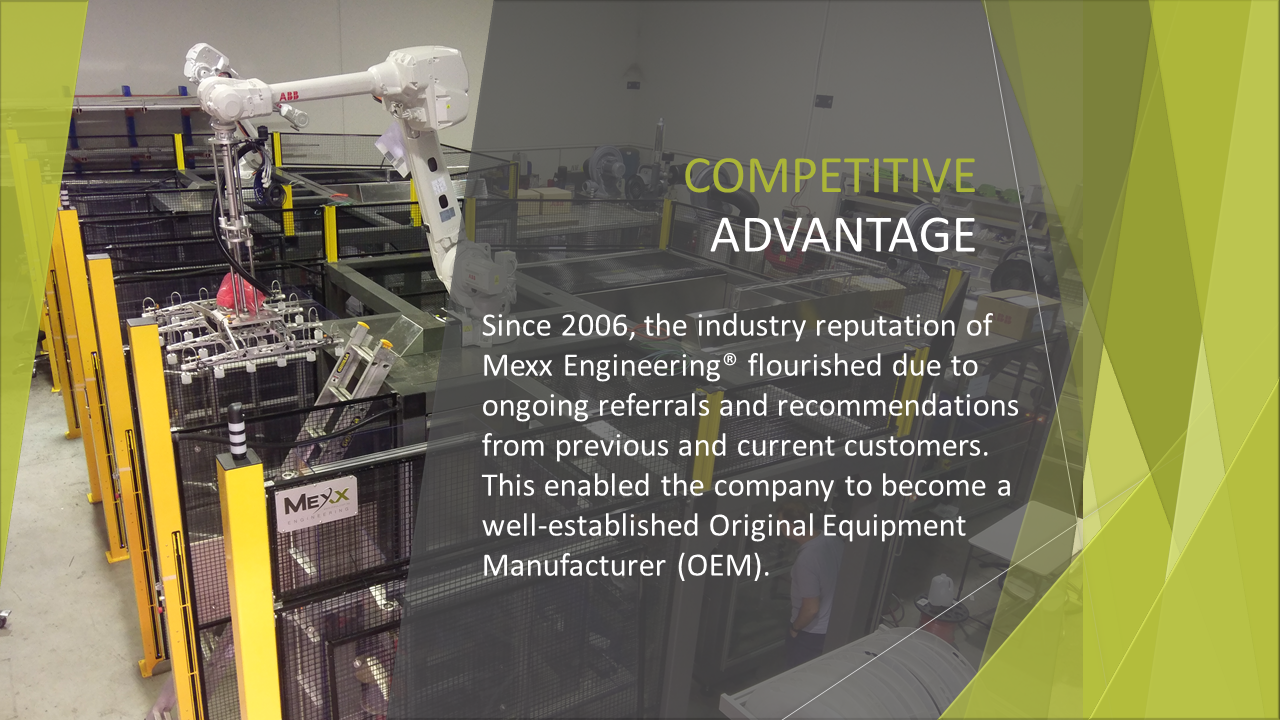 Automated
Robotic Systems
Automated systems designed, manufactured, and installed by Mexx Engineering® are state-of-the-art and sophisticated machines. We take a systematic approach in developing the most efficient and cost-effective solutions that suit your manufacturing needs.
In many cases, our automated systems minimise operator intervention and come with a recipe-driven approach to suit various industries. This gives our customers the advantage of owning a flexible, reliable and one-of-a-kind automated manufacturing system.
Automated Robotic Systems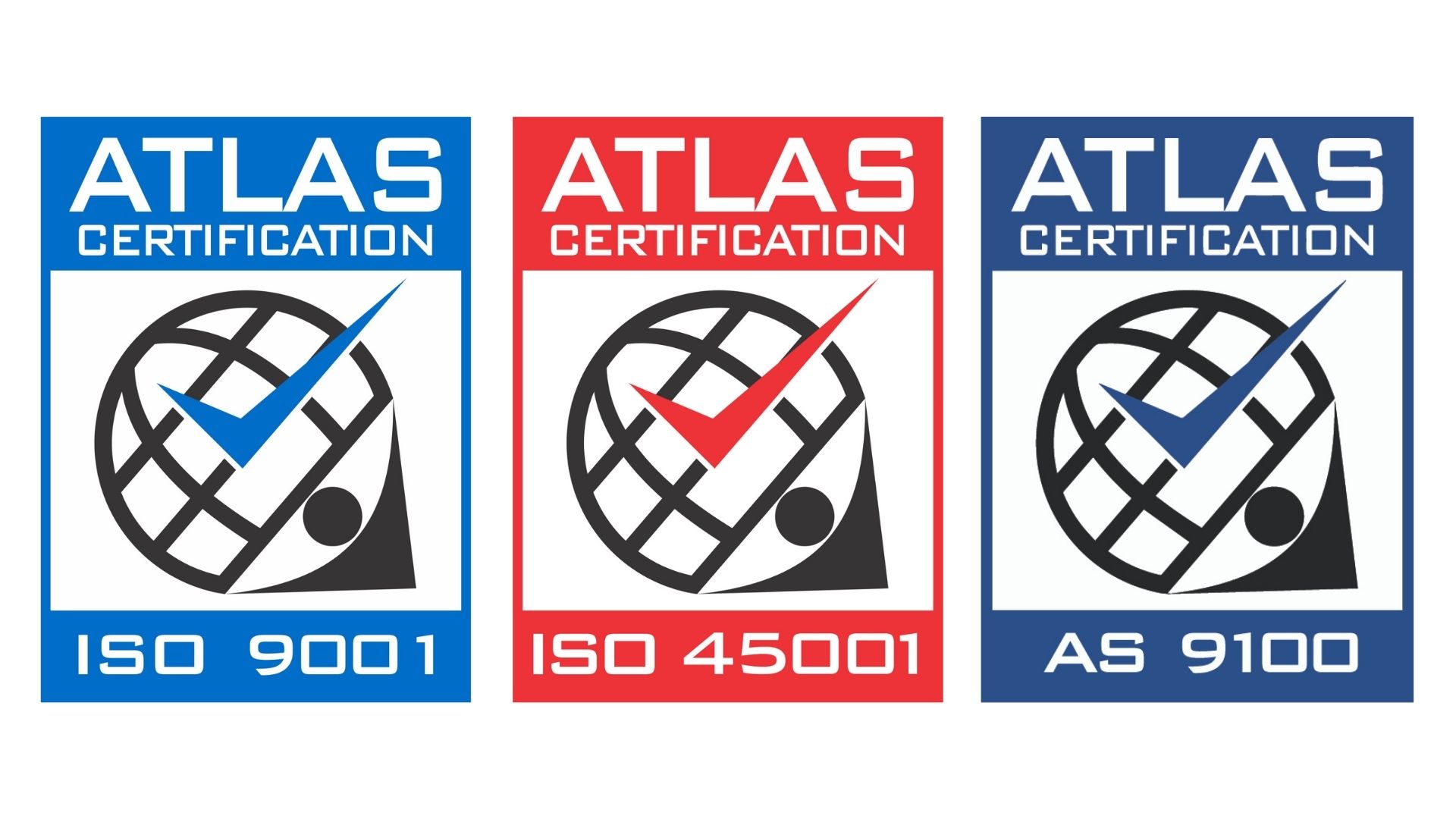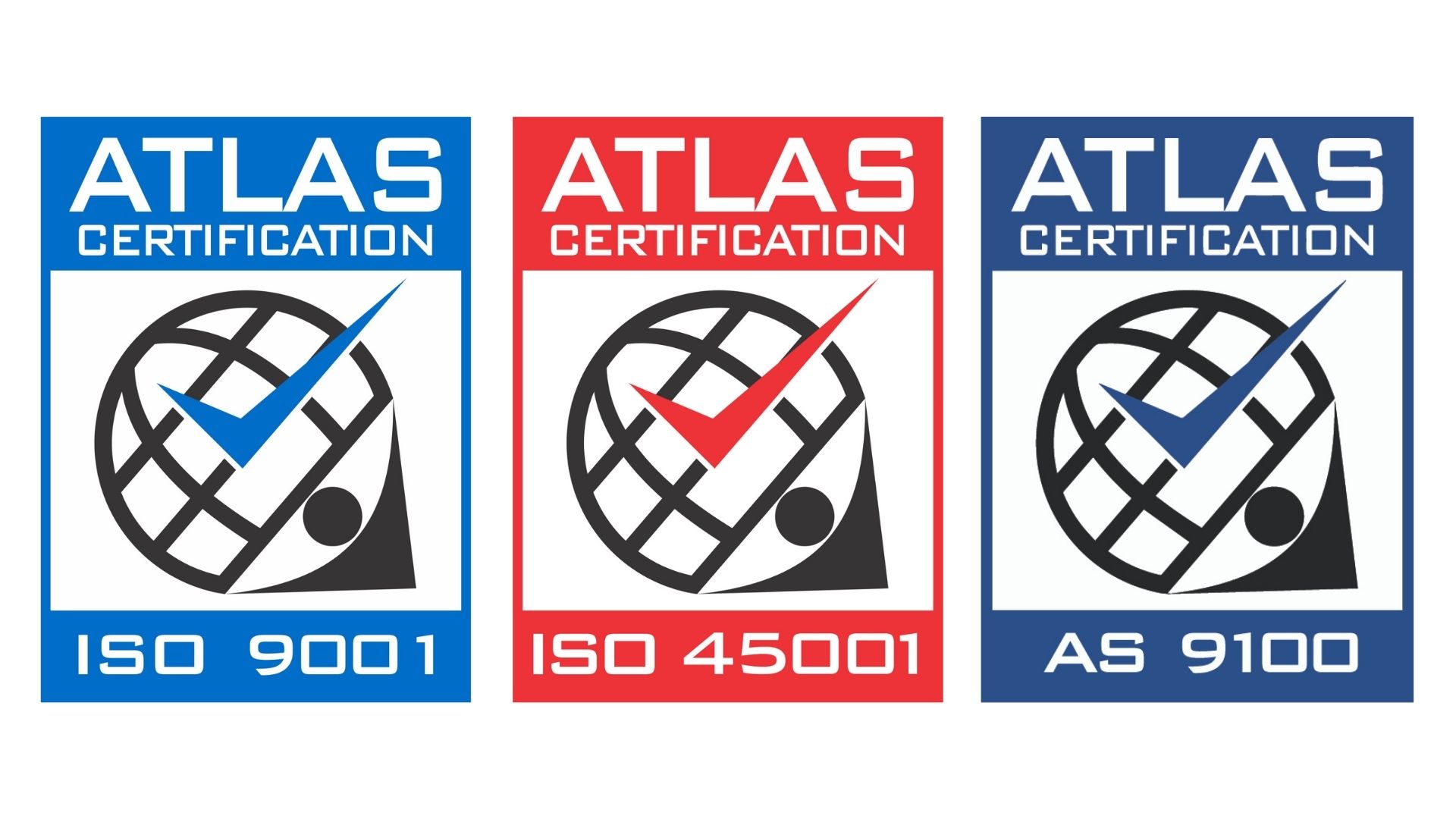 ISO 9001, ISO 45001 and AS 9100 Certified
Integrated Management System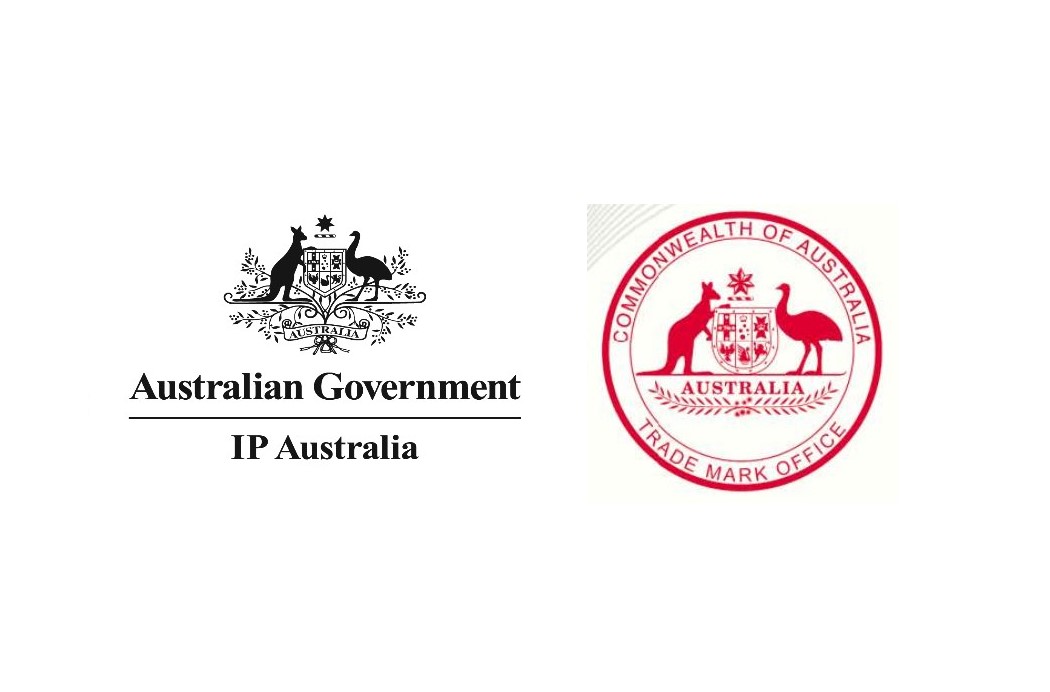 Registered
Trademark
Trade mark number: 2007679 and 2007680 

Name and address of owner: MEXX Engineering Pty Ltd of Unit 1/28 Harrington street Arundel QLD 4214 Australia
The trade mark is registered in the following class(es): 7; 42
Date of filing: 16 May 2019
Term of initial registration: Ten years from 16 May 2019
---