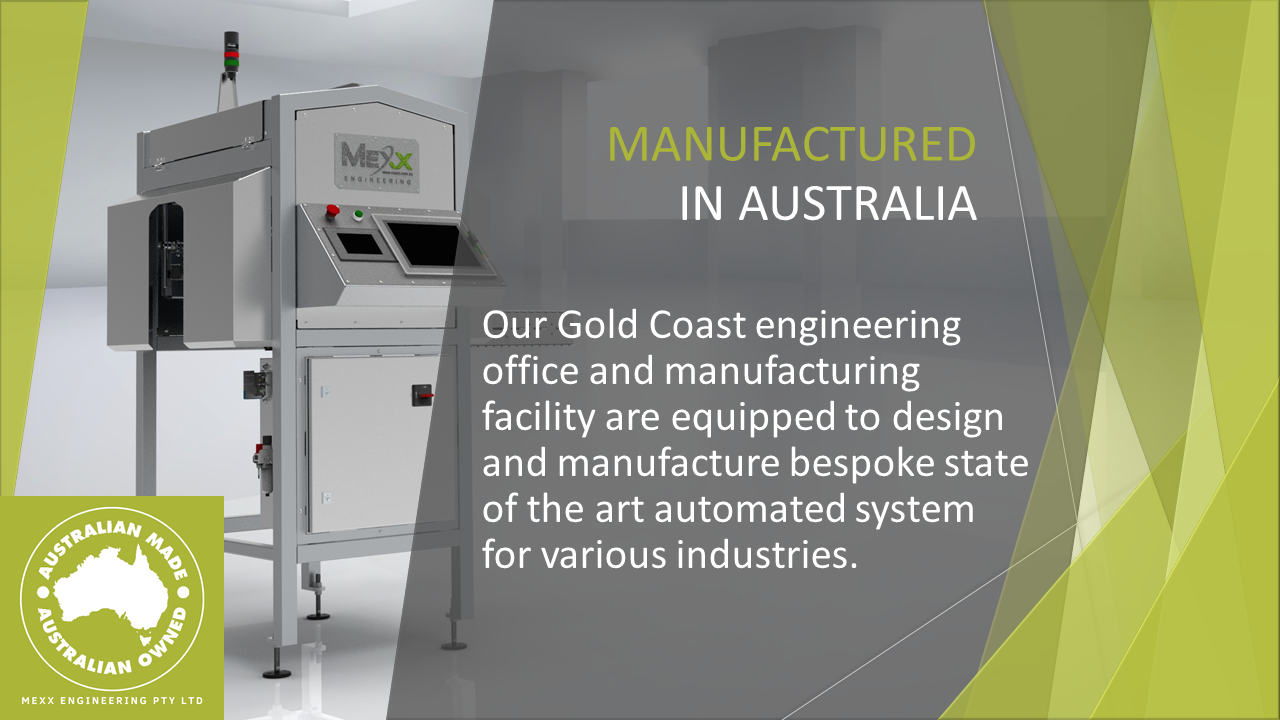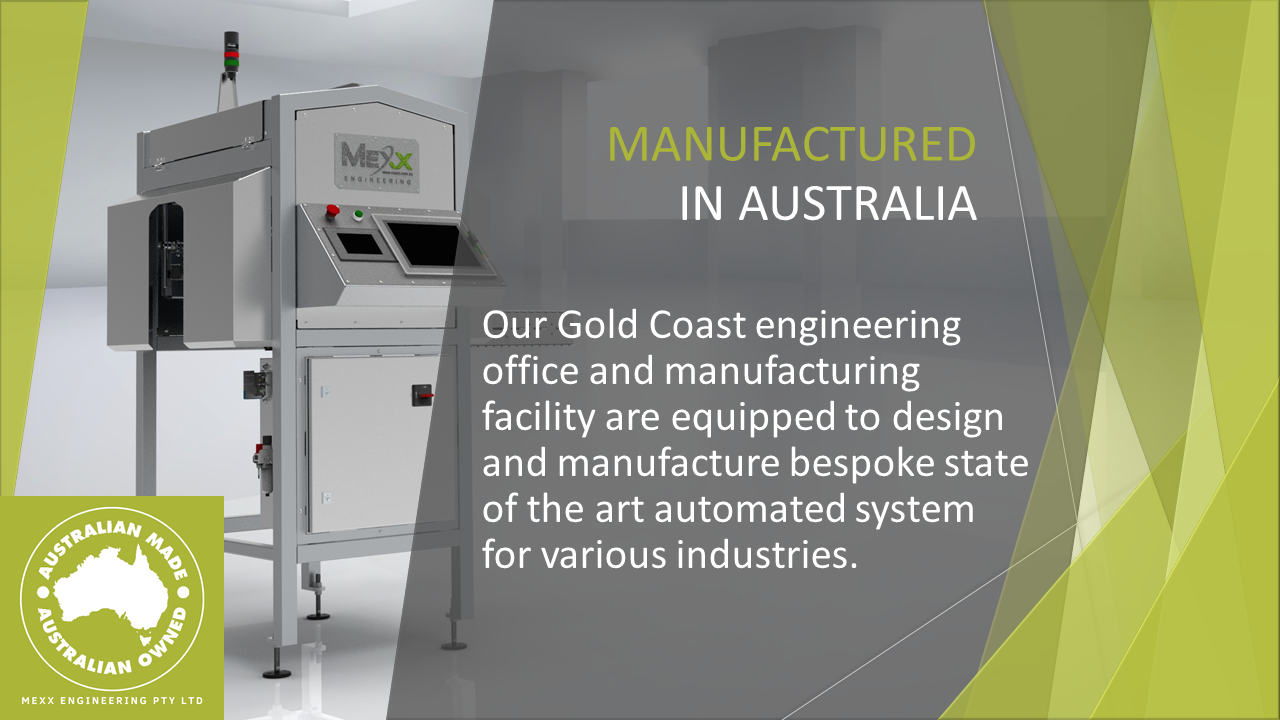 About
Mexx Engineering®
Mexx Engineering® understands automation is the future of industrial manufacturing and we are committed to remaining at the forefront of automation technology. Our factory and corporate office are located in the robust city of Gold Coast.
We design and manufacture state of the art manufacturing automation solutions and robotic systems. We are constantly assessing new possibilities with manufacturing materials and processes so that we can offer the most innovative and up to date solutions possible. Our team continuously improves our operation to ensure successful products and project outcomes for clients in various industries such as manufacturing, wood, plastic, food & beverage, pharmaceutical, construction and more.
About Mexx Engineering ®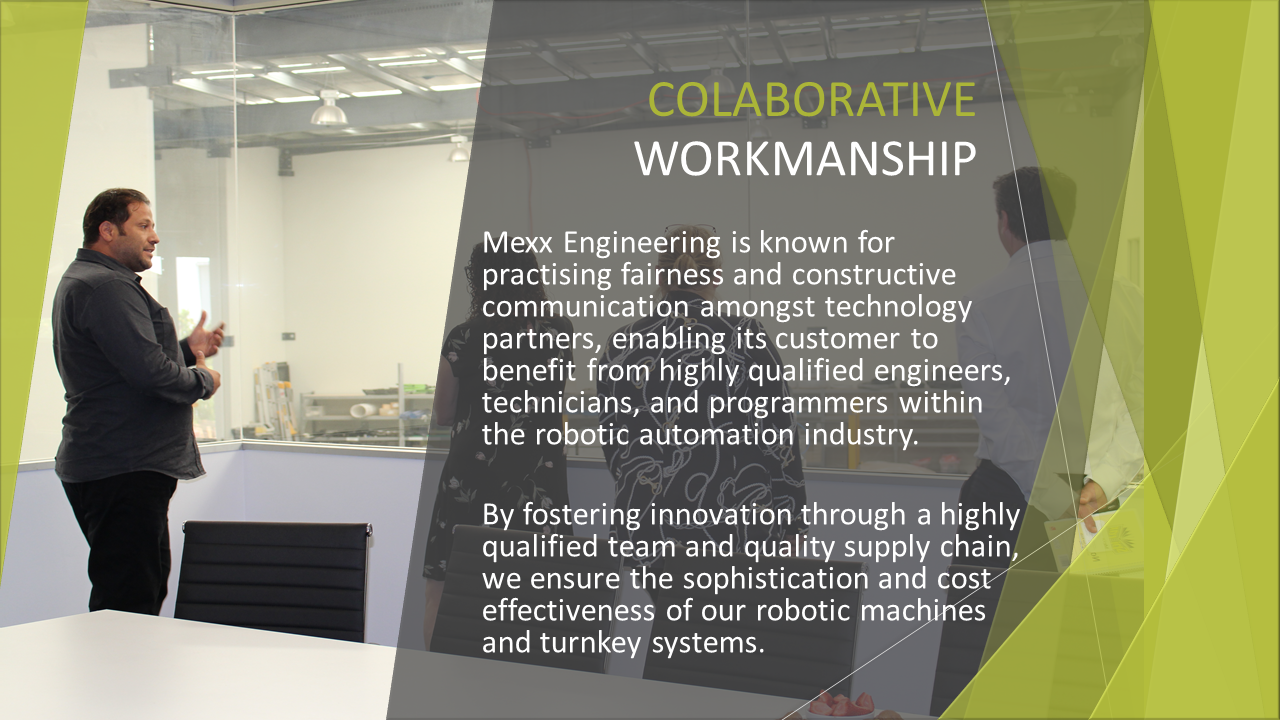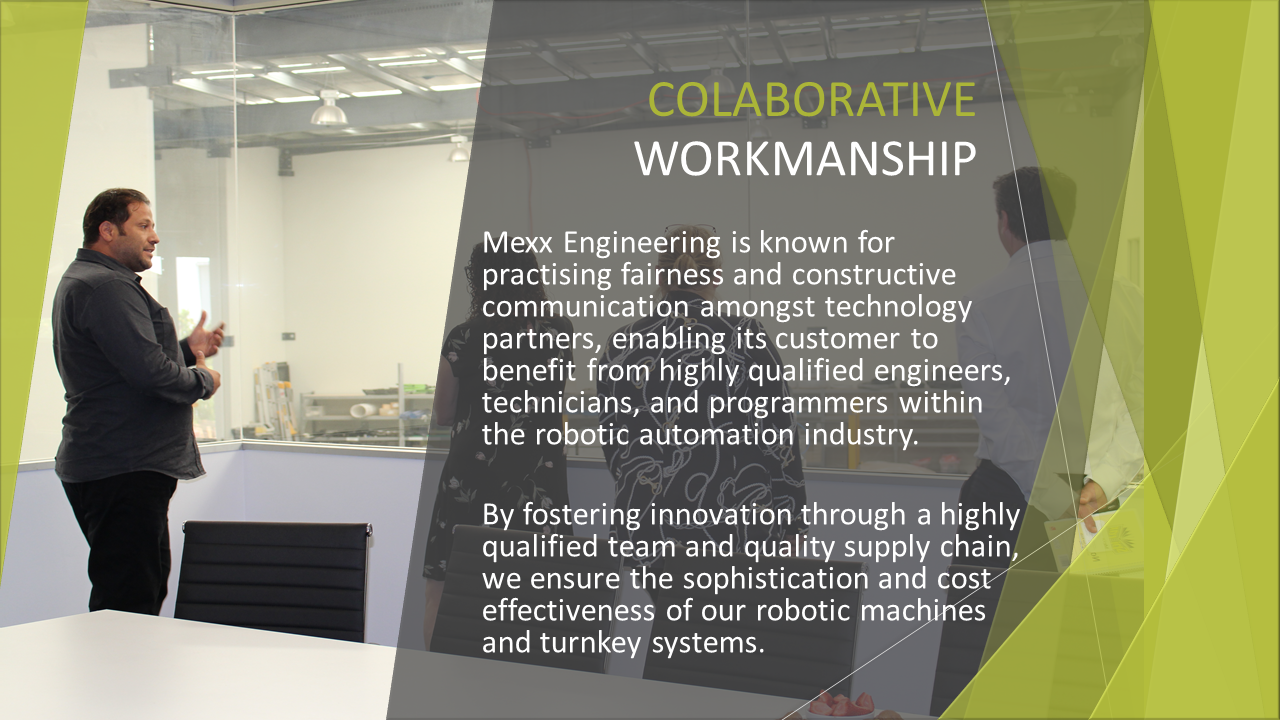 Benefits of investing in
automated systems
Many companies are investing in automated robotic systems because it conserves money, time and resources. It also increases productivity and product quality. Robots handle tasks with precision and accuracy, making fewer mistakes. It can perform repetitive tasks 24 hours a day. There are fewer accidents because most of the risks and hazards are avoided, and waste is effectively reduced. Therefore, making the production floor safer for human interaction. 
Robotic Automation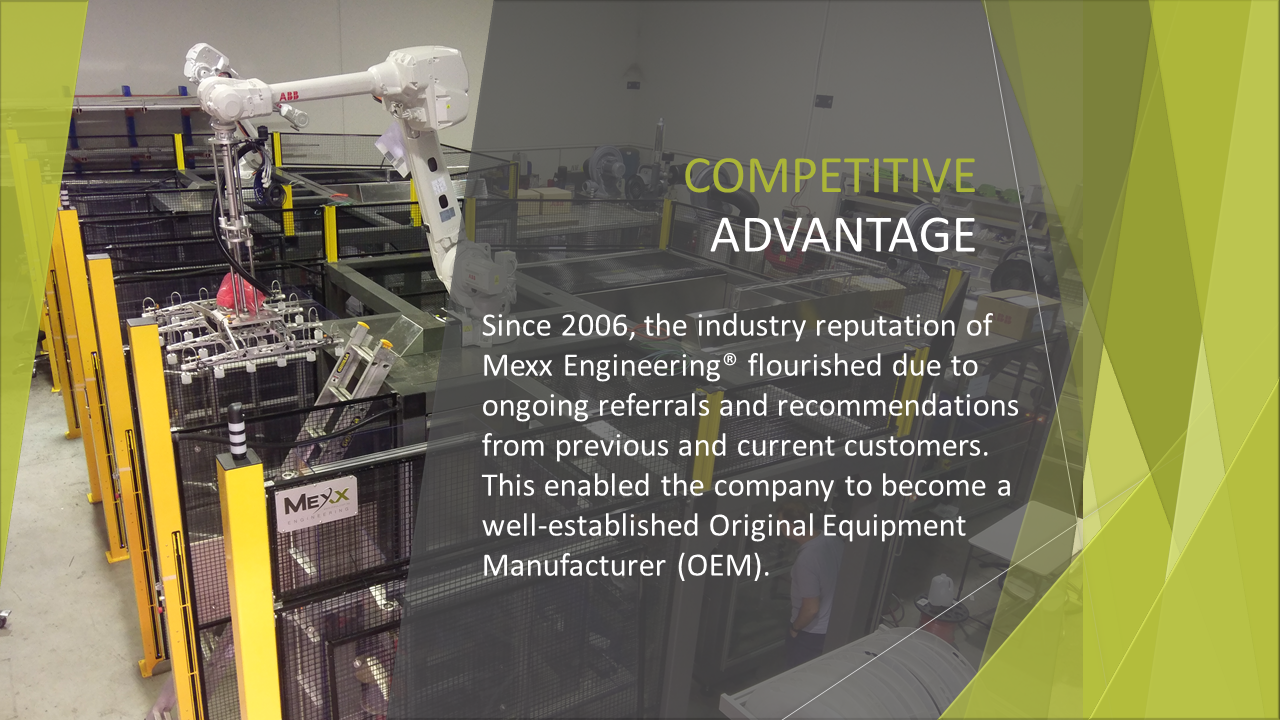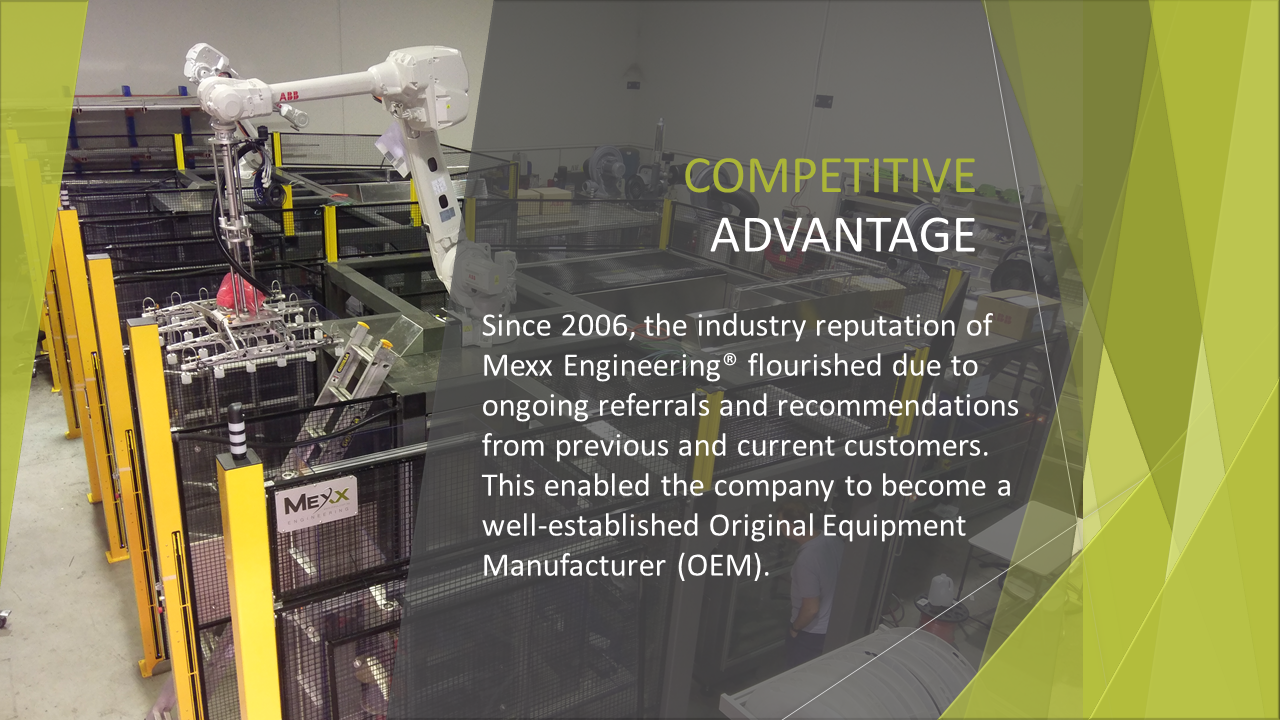 Automated
Robotic Systems
Automated systems designed, engineered and installed by Mexx Engineering® are state-of-the-art and sophisticated machines. We take a systematic approach in developing the most efficient and cost-effective solutions that suit your manufacturing needs.
In many cases, our automated systems minimise operator intervention and come with a recipe-driven approach to suit various industries. This gives our customer the advantage of owning a flexible, reliable and one-of-a-kind automated manufacturing system.
Automated Robotic Systems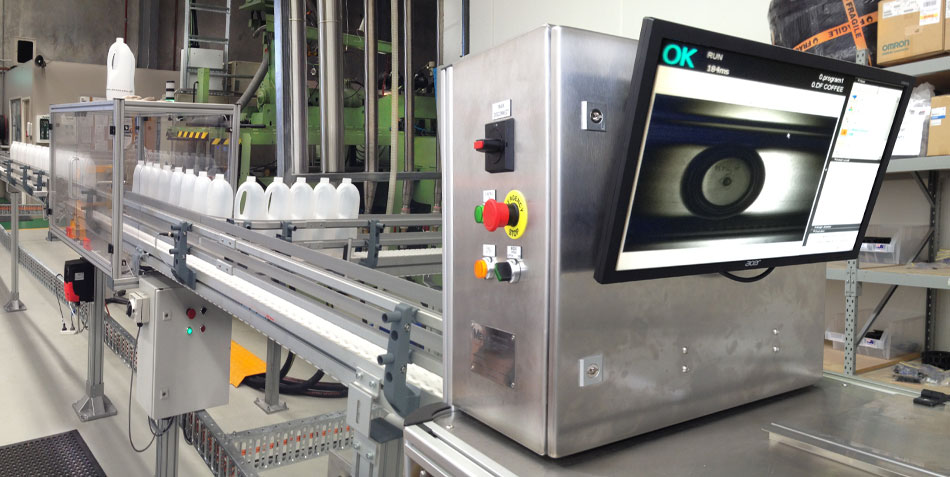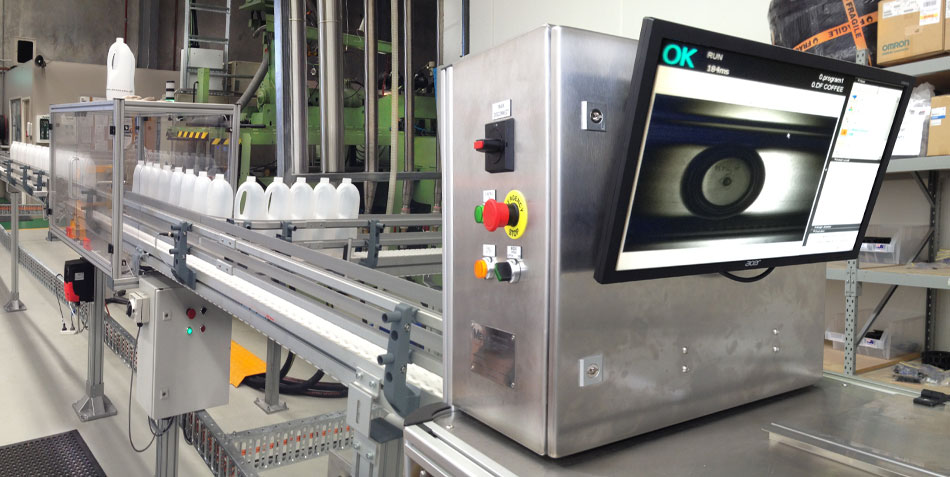 Vision
Systems
Automated systems reduce costs, increase performance, productivity and ensures quality. In many applications a vital component of an automated process is the vision system, which interprets real-time images. Using pre-defined criteria, an integrated vision system makes a judgement or series of judgements and then performs a specific task or set of tasks.
Vision Systems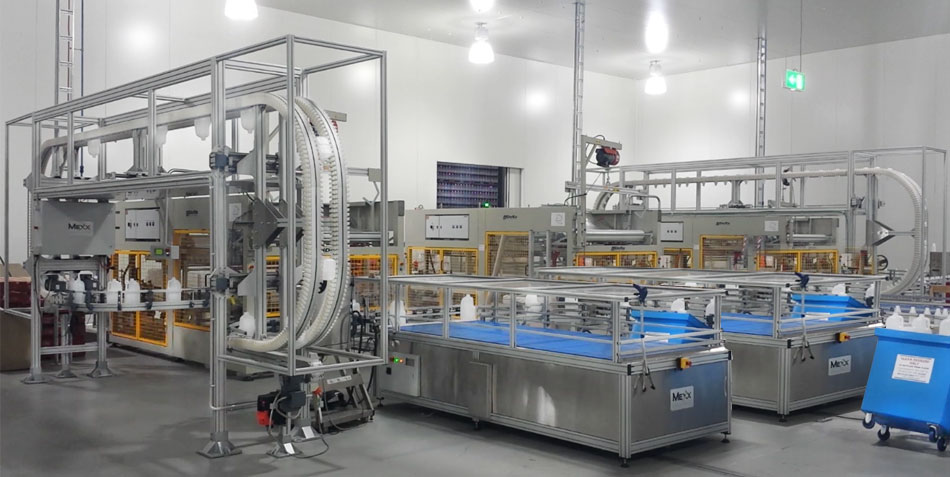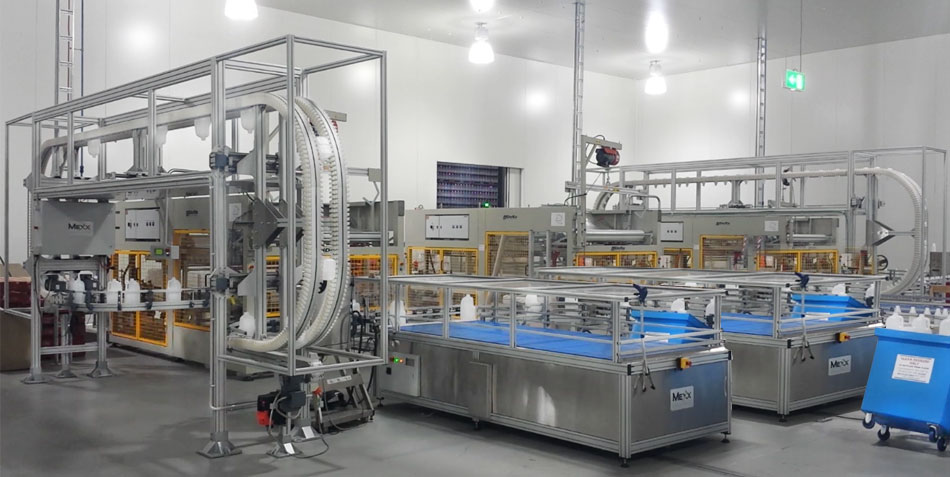 Conveyor
Systems
Mexx Engineering® construct and implement both modular conveyor system into existing factory processes and are also highly experienced in delivering complete factory automation solutions including conveyors. 
Conveyor Systems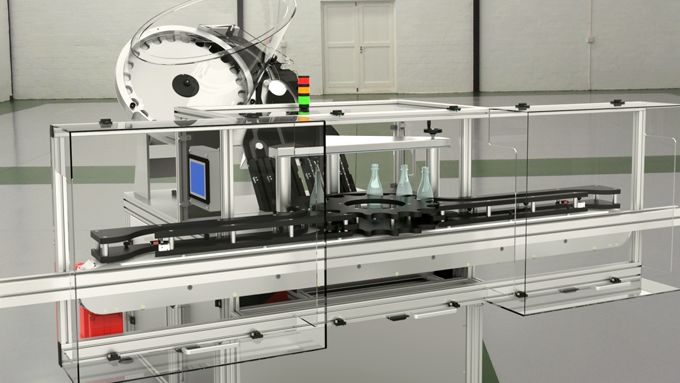 Custom
Automation
Special purpose machines are designed and manufactured by Mexx Engineering®, specifically for a particular client and a customised task. They can be integrated within an existing automated system or can be a complete standalone system. 
Special Purpose Machines & Automation Systems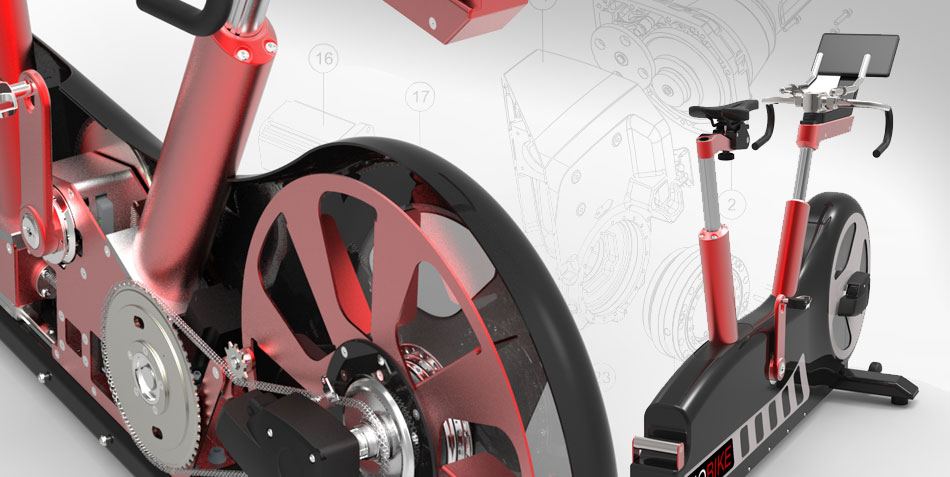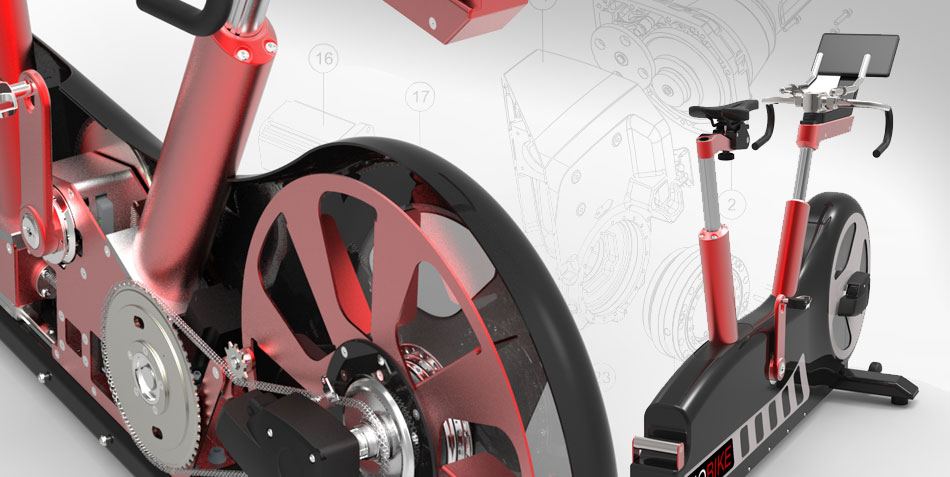 Design
Engineering
Complex robotic automation systems generally require some element of custom design engineering. At Mexx Engineering® we offer a comprehensive range of design services for both product development and to improve manufacturing and handling.
Custom Design Engineering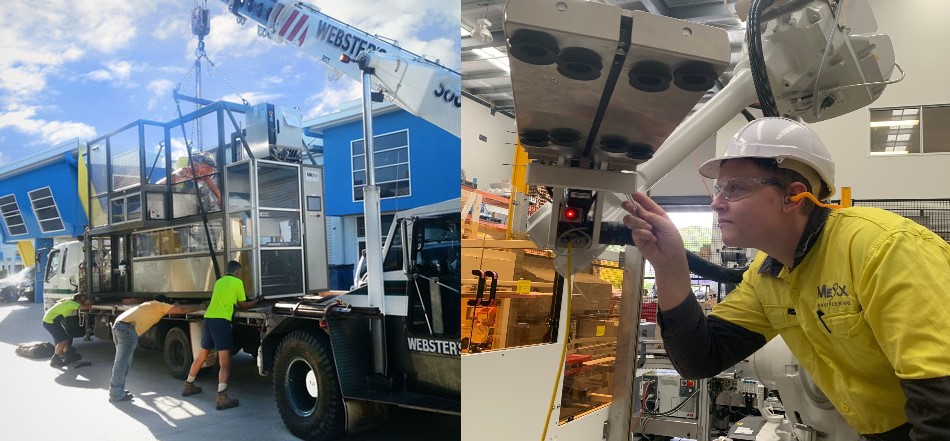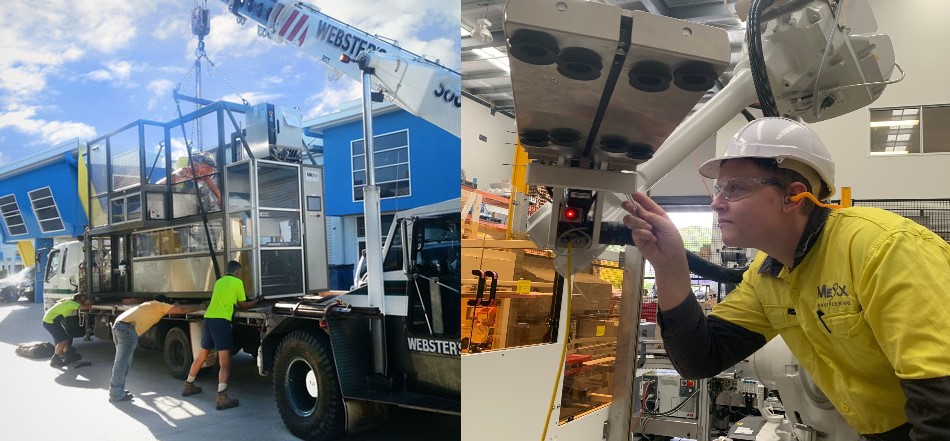 Service
Maintenance & Support
Mexx Engineering® offers a pre-purchased contract arrangement, whereby we will perform your routine preventative maintenance of the robots and all supplied equipment on a yearly basis after completion of the project. We can perform remote access for troubleshooting, diagnosis and software upgrades. Mexx Engineering® base their service schedules on both the Manufacturers recommended service schedule, the system duty cycle, the demands of your production.
Maintenance & Support
Looking for Something?
Search Mexx Engineering Website
---
Mexx Engineering™ Technology Partners: