Autobagger System
The Autobagger System will reliably bag bottles for transport. This system can be manufactured either as a stand-alone OEM product or fully-automated turnkey system as part of a larger production line.
Autobagger System MK3 (Slideshow)
Autobagger System MK5 (Slideshow)
KEY FEATURES OF THE AUTOBAGGER SYSTEM:
Uses a continuous bag that can be custom made to length for each product
Versatile conveyor infeed options available
The system accommodates both half size and full-size bags
Servo controlled for maximum flexibility
Automatic pallet infeed system
Integrated pallet destacker
AGV load positions for pallets or layer boards
System safety interlocked and guarded as per Australian and New Zealand Standards
HOW DOES IT WORK?
The Autobagger System is built for efficiency, reliability, and high-performance. 
The process of bagging plastic bottles in a Bottling Plant starts from the blow moulding machine. The Polyethylene terephthalate (PET) plastic are blown into shape. A conveyor will transport the plastic bottles to the autobagger machine. The autobagger will then organise rows of bottles into a square batch before packing them into an air-tight plastic bag.
During this process, the fully-automated autobagger system will:
collect and move the plastic bottles away from the blow moulder machine using a conjoined

 conveyor system

inspect individual bottles for any black specs or possible deformities using a conjoined 

vision system

place ten bottles in a row; then group 10 rows of 10 bottles into a square 
cut custom-length plastic bags and seal it into shape
hold the back of the bottles into place as it is pushed into the plastic bag and then finally seal the bag
and finally; stack the bags of bottles into a pallet in preparation for transport using a pick-and-place robot
As an option, the Autobagger can be made with two separate layer pads. Where one can is used for plastic layer pad, and the other is exclusively for cardboard layer pads. It is completely versatile. 
The machine is also designed with industry 4.0 in mind. It's equipped to handle automatic guided vehicle or AGV. An AGV is a mobile robot that follows markers or wires in the floor or uses vision or lasers. They are often used in industry 4.0 to move stacks of bagged bottles or stack of layer pads around a manufacturing facility.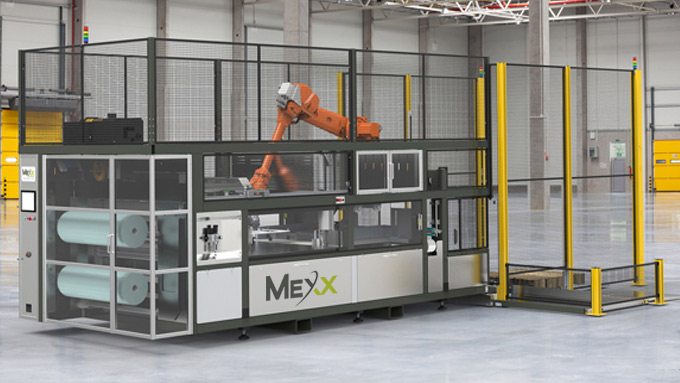 Autobagger System MK3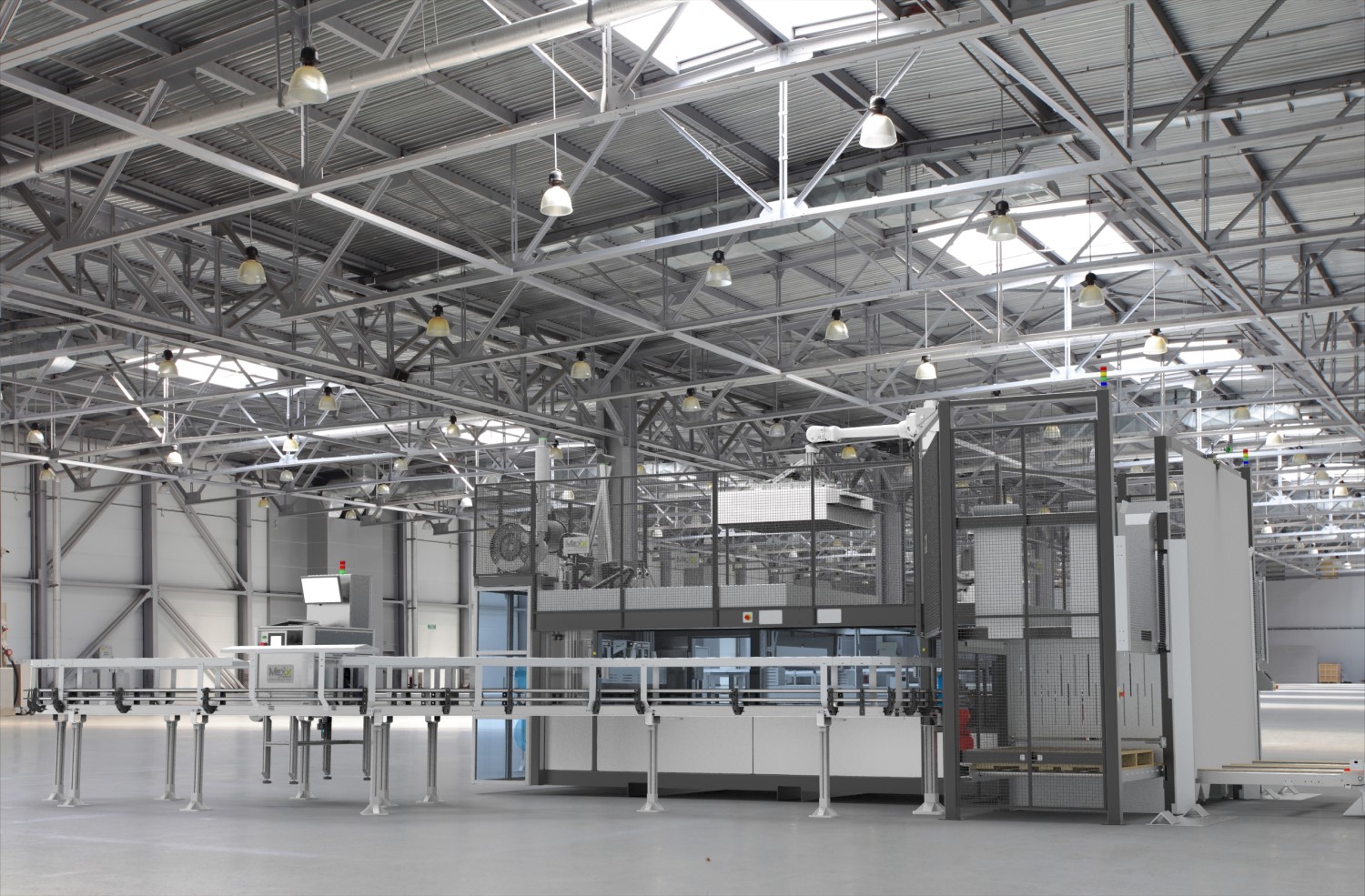 Autobagger System MK5
APPLICATIONS FOR THE AUTOBAGGER SYSTEM
The integration of high-end autobagger systems can increase productivity or efficiency within the following industries:
STAND-ALONE MACHINE
As an OEM product or stand-alone machine, the Autobagger can be built to suit an existing de-palletising and conveyor system. Or, it can be made as a semi-automatic system. The semi-automatic autobagger will meet production bagging targets by having additional personnel who may carry out de-palletising tasks.
The Autobagger is one-of-the-kind. It is smart and programmable. It can accommodate various bottle size from two separate blow moulding line. It will detect the bottle size and create a custom-size bag to suit the batch of bottles.
TURNKEY SYSTEM
This type of setup will require a vision system to detect the bottle size and a conveyor system that will transport the bottles from each blow moulding machine into the Autobagger. This setup is called a turnkey system.
As a turnkey system, the Autobagger is a fully automated system where the following components are purposely added to create a sophisticated machine:
DESIGN AND BUILD PERIOD
As a stand-alone machine or EOM product, it may take around 25-weeks from purchase order to delivery. On the other hand, a custom-made turnkey system can take longer depending on the customer's requests and specifications. 
SERVICE MAINTENANCE
Service maintenance is any work necessary to keep all customer facilities in good repair and operating condition. It includes maintaining and repairing essential components of a machine. This excludes explicitly new work and alterations such as:
manufacturing and modifying machines and complete lines
providing decorative treatments
modifying vision systems
attaching or extending items to the machine.
WARRANTY
All of Mexx Engineering® machines and turnkey systems come with a minimum of one year warranty on workmanship and materials. 
Each system developed by Mexx Engineering® is a seamless automated machine that minimises environmental impact and maximises performance while ensuring the safety of its operator.
For more information, please contact 07 5571 5733 and choose option 1 for sales, to discuss the best combination of equipment and system maintenance to suit your application.
---
---