Debagger System
The Debagger will reliably unseal bagged products, pick and place them into a conveyor in preparation for further processing. This system can be manufactured either as a stand-alone OEM product or fully-automated turnkey system as part of a larger production line.
Debagger System (Automatic)
Debagger System (Manual)
KEY FEATURES OF THE DEBAGGER SYSTEM:
Bottles are automatically removed from the bag
The system will accommodate full size & half size bag
Automatic bag depalletising
Semi-Automatic version also available
Bags are cut with precision without damaging any bottles
Automatic bag collection and compression into a waste sock
HOW DOES IT WORK?
The debagger system is built for efficiency, reliability, and versatility. Depending on the speed, the system can be programmed to control and choose which debagger drops bottles off to the vacuum conveyor and which debagger feeds to the downstream lines. 
The process of debagging plastic bottles in a Bottling Plant starts from the palletised bag of bottles where the robot picks up a bag from the stacked pallet, cuts one side of the bag, and pulls the bag carefully without moving any bottles out of place. The grouped bottles are later placed on the accumulation table and then feed into two vacuum conveyors.
The debagger system can be made to have dual infeed where two different-sized bottles are handled on opposite sides of the machine. A third infeed can be added as an extra capacity in case of any manufacturing disruption or stoppage. 
Mexx Engineering can customise the debagger system to suit your production needs. There are four variations available. These options are:
1 debagger with 1 manual bag loading station
1 debagger with 1 automatic bag loading station
1 conveyor line feeding 2 debaggers with 2 automatic bag loading stations
2 conveyor lines feeding 4 debaggers with 4 automatic bag loading stations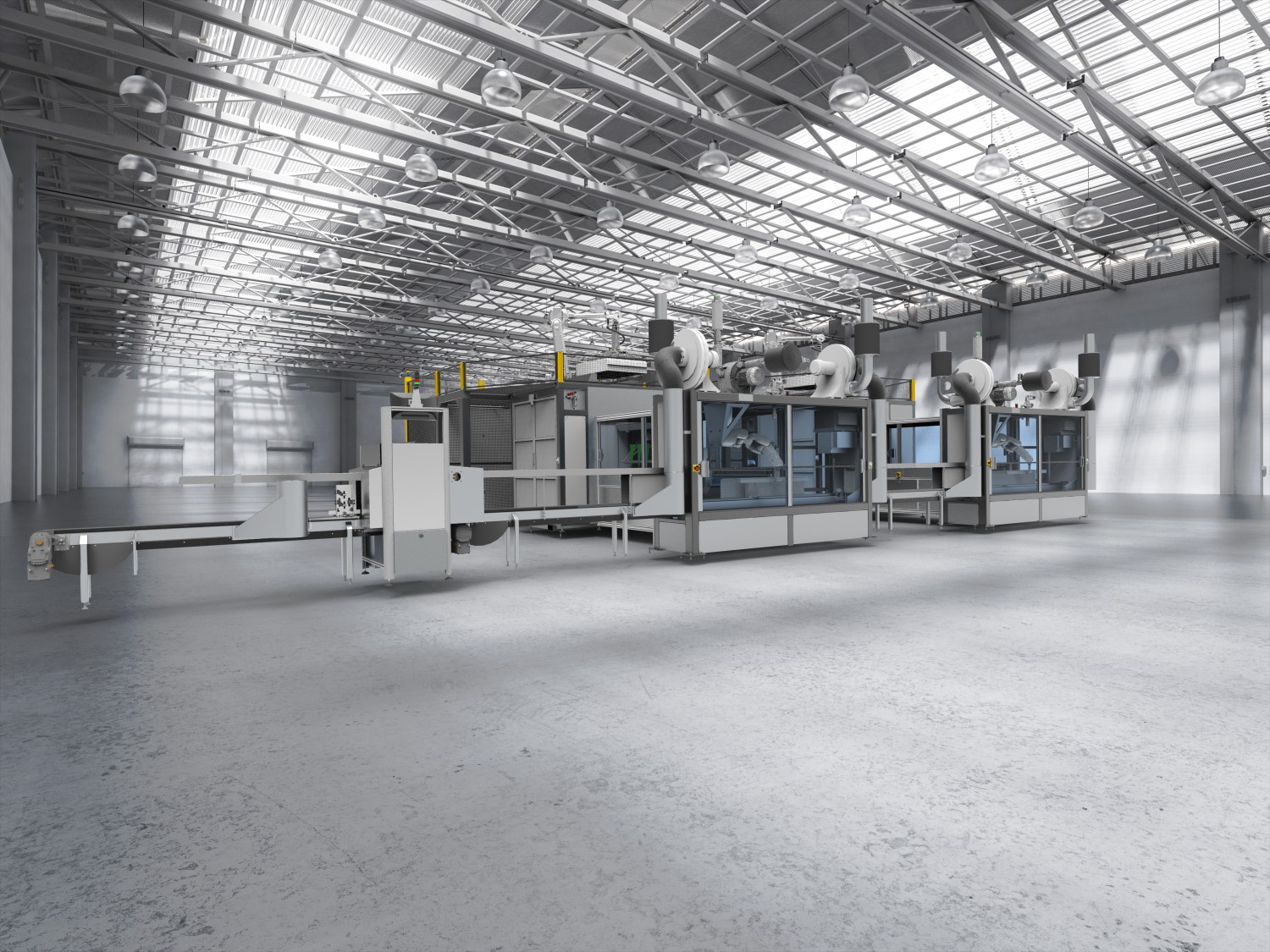 APPLICATIONS FOR THE DEBAGGER SYSTEM
The integration of high-end debagger system can increase productivity or efficiency within the following industries:
STAND-ALONE MACHINE
As a stand-alone EOM machine, the debagger system can be built to suit an existing autobagging, de-palletising and conveyor system. Or, it can be made into a semi-automatic system. The semi-automatic debagger system will meet production targets by having additional personnel who may carry out de-palletising tasks.
TURNKEY SYSTEM
This type of setup will require a depalletising cube to unload bottles, a vision system to detect the bottle size and a conveyor system that will transport the bottles from the debagger system to the next production line. This setup is called a turnkey system.
As a turnkey system, the debagger system is a fully automated system where the following components are purposely added to create a sophisticated machine:
DESIGN AND BUILD PERIOD
As a stand-alone machine or EOM product, it may take around 25-weeks from purchase order to delivery. On the other hand, a custom-made turnkey system can take longer depending on the customer's requests and specifications. 
SERVICE MAINTENANCE
Service maintenance is any work necessary to keep all customer facilities in good repair and operating condition. It includes maintaining and repairing essential components of a machine. This excludes explicitly new work and alterations such as:
manufacturing and modifying machines and complete lines
providing decorative treatments
modifying vision systems
attaching or extending items to the machine.
WARRANTY
All of Mexx Engineering® machines and turnkey systems come with a minimum of one year warranty on workmanship and materials. 
Each system developed by Mexx Engineering® is a seamless automated machine that minimises environmental impact and maximises performance while ensuring the safety of its operator.
For more information, please contact 07 5571 5733 and choose option 1 for sales, to discuss the best combination of equipment and system maintenance to suit your application.
---
---